Toll Road
Toll Road violation waiver service
In the United States, the use of highways is free, but some toll sections are available. Unlike the Electronic toll collection (ETC) system in other countries, there are no toll gates or gates. The individuals who use toll roads need to register a car in a dedicated account for driving on toll roads.

Because many people come to rent a car at Sakura Rent A Car from overseas, many people get a penalty for driving on toll roads or paying the fees late. For those customers, we started a new service called Toll Road Payment Service. Each car at Sakura Rent-A-Car is now registered in a dedicated account that toll road fees are now paid through us. The customers who wish to use the toll road in California, please apply for the payment service in advance. The fee for toll road violation waiver service is $9.99 + toll road fees.

*Even though you have not purchased this option and drive on Toll Road or Express Lane, you will automatically be charged the service fee of $9.99 and toll road fees.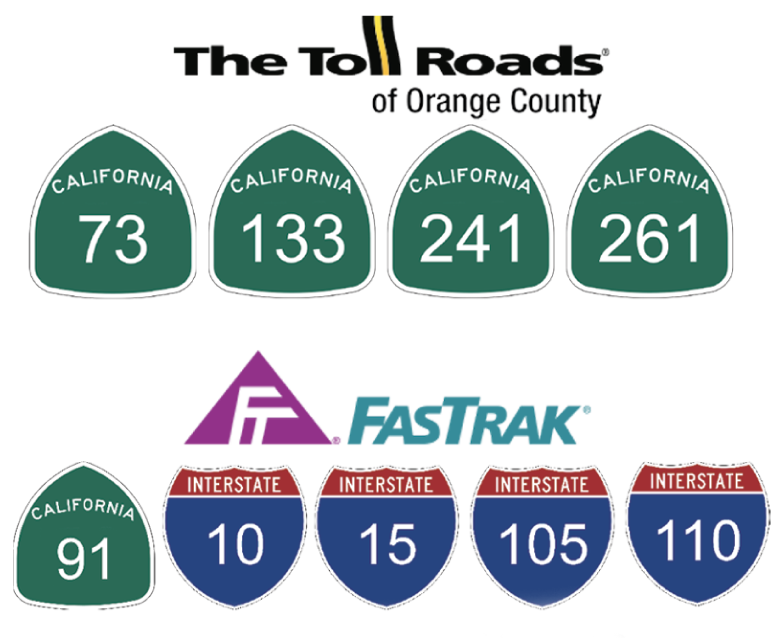 METRO EXPRESSLANES, GOLDEN GATE BRIDGE TOLL, BAY AREA EXPRESS LANES
This proxy service is only available on those listed toll roads in California. We are not responsible for the use of any other toll roads. Please be forewarned.